INSTRUCTIONS (Please read before completing the application)
The PDF form below is a "Fillable, Interactive Lease Application". Below you will find instructions on how to open, fill out online, and then upload the saved application through our quick form below.
To apply online, you must click on the property that you are applying for. By clicking the Homes for Sale and Rent, you will be able to view the home that you would like to apply for. Once you click on the property, you will see an APPLY button. This will allow you to apply online.
If you are uncomfortable sending this information online, simply contact us and we can either fax or mail you an application. You can also mail the completed application by printing it out, signing it, and then mailing to: 4939 W Ray Rd. Suite #4 box 174, Chandler, AZ 85226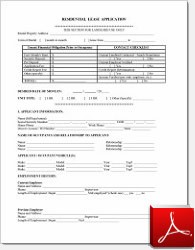 Please click to open the pdf application to the right. You will need Adobe Acrobat Reader to fill in the fields.
Once you have filled out the application and typed your name as your signature, you will then need to save the application with your reponses to your desktop.
See screenshot here
Then please return to this page and submit the quick form below, uploading your new completed pdf using the field below and submit your application.
See screenshot here